Come join us for our virtual sessions below: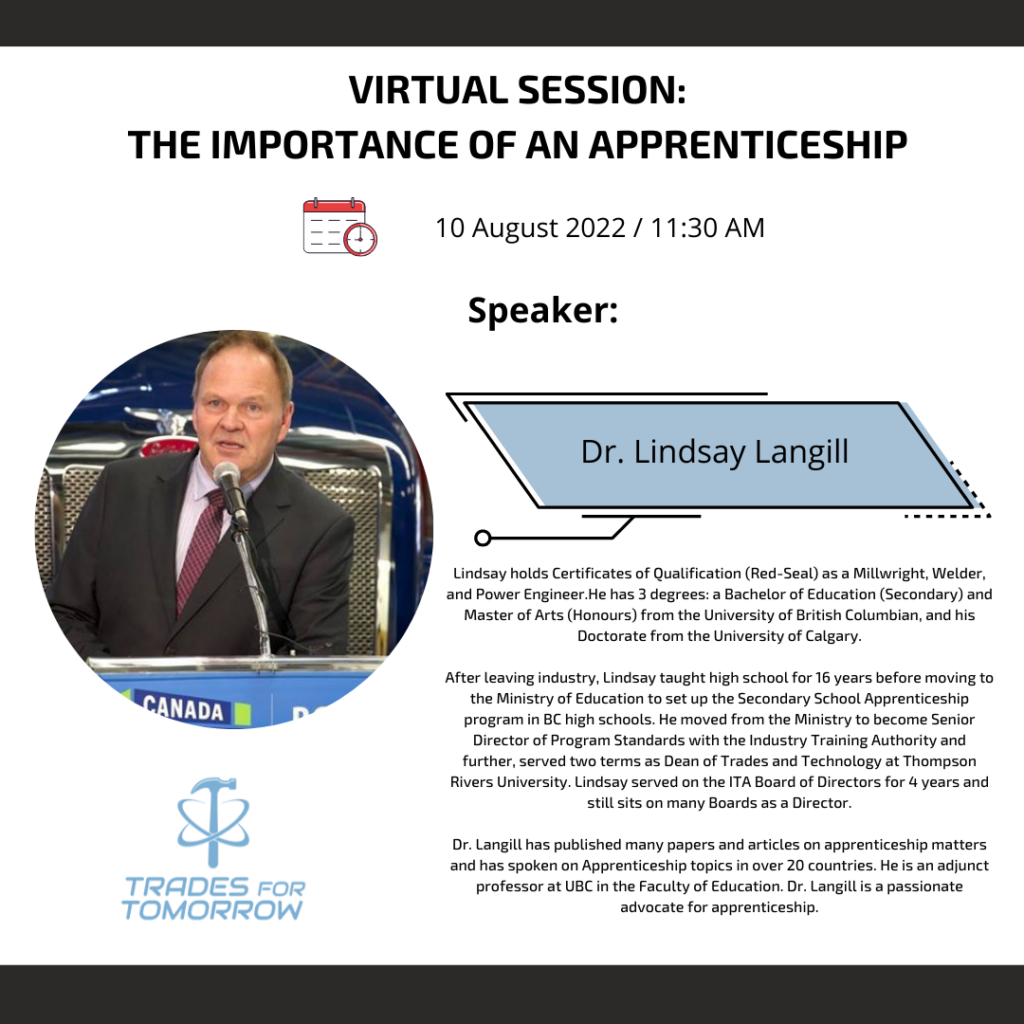 The Importance of an Apprenticeship
August 10, 2022, at 11:30 AM
Guest Speaker: Dr. Lindsay Langill
Learn about the importance of an apprenticeship program from Dr. Langill, who holds Certificates of Qualification (Red-Seal) as a Millwright, Welder, and Power Engineer. Dr. Langill has published many papers and articles on apprenticeship matters and has spoken on Apprenticeship topics in over 20 countries.  He is an adjunct professor at UBC in the Faculty of Education.  Dr. Langill is a passionate advocate for apprenticeship.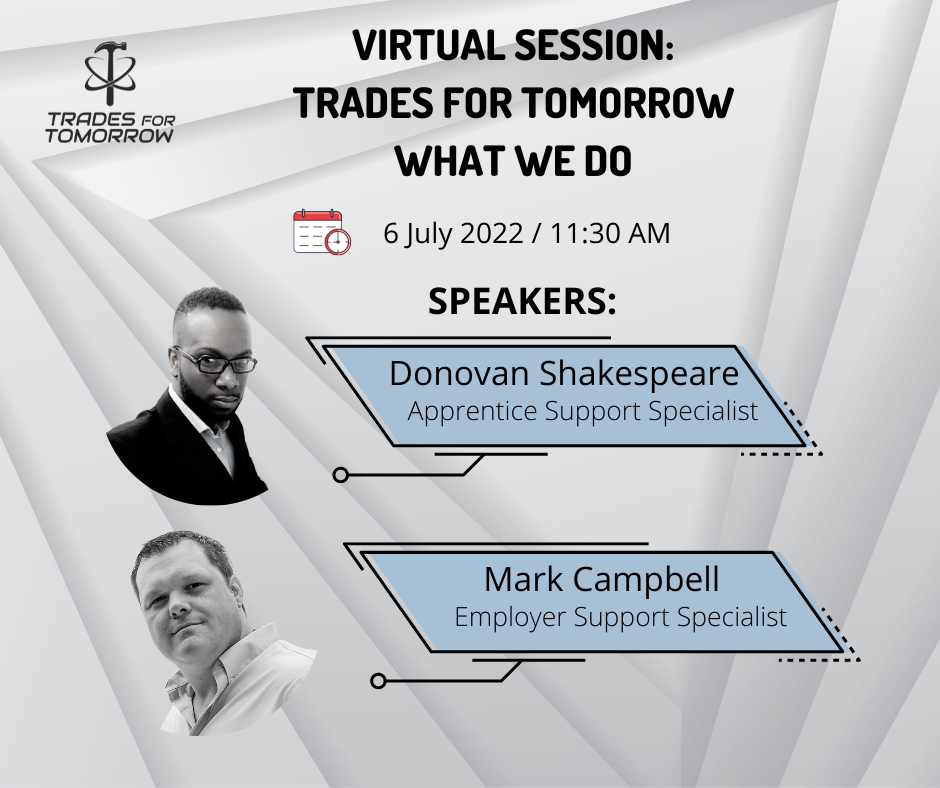 Trades for Tomorrow – What We Do?
July 6, 2022 at 11:30 AM
Join us and meet the team at Trades for Tomorrow!
Learn more about our program and how we help apprentices and employers.