This year's Women's History Month theme for 2022, "Providing Healing, Promoting Hope," honors and celebrates the countless ways in which women of all cultures have provided healing and hope throughout history by recognizing the hard work of caregivers and frontline workers.
History of Women in Construction
The first mention of women in construction records dates back to the 13th century. From then until the 17th century, women worked as labourers and material suppliers.
In the 1800s, many women gained recognition as architects and engineers, and many took over the entire industry during the Second World War.
Today, more and more initiatives are targeted at encouraging women to join the construction sector.
Lady Elizabeth Wilbraham
Elizabeth, Lady Wilbraham (1632-1705) was the first woman to design her own buildings. There is speculation that Wilbraham may have been involved in up to 400 other buildings, including 18 churches that are officially attributed to architect Christopher Wren, since women were not allowed to hold professional positions in those days. Male architects such as Wren may have carried out Elizabeth's plans on her behalf.
Ethel Charles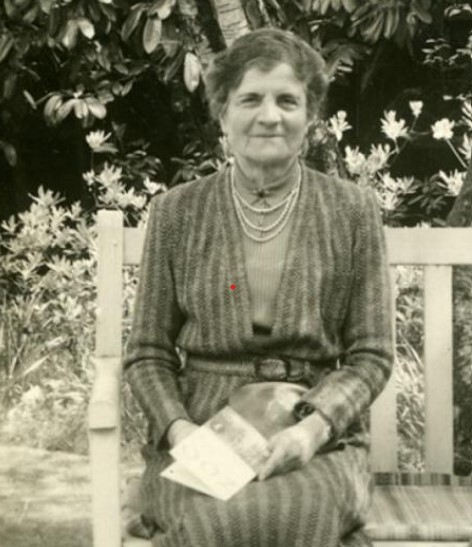 The first woman architect Ethel Charles (1871–1962) achieved professional recognition in 1898 after becoming the first female member of the Royal Institute of British Architects (RIBA). Despite this, her lack of commissions on big projects demonstrates the limitations women faced back then, especially when pursuing a career in the trades.
As a result, she worked with her sister, the second woman to join RIBA, to renovate labourer's cottages. In modern times, her designs have been credited with having influenced the garden city movement, a type of urban planning.
Click here to learn more about the first women to make an impact in construction.
Why do we need to encourage more women to join the construction industry?
Women should consider a career in construction for a number of reasons, including:
An opportunity to earn more money
Construction and trade careers pay women on average 30% more than traditionally female jobs like childcare and administrative work.
Currently, there is a labor shortage
Over 1.6 million construction workers will be needed in the next five years. For women, this means stable, high-paying jobs.
Develop practical skills
It's amazing how many construction skills, such as teamwork, managing complex projects, and the use of technology, can be used in other careers.
Perceptions need to change
Skilled trades have long been stigmatized. There are still myths that a skilled trade is just a job, not a career, and that you don't have to be very smart to succeed. This is far from the truth – many skilled trades require technical skills, math, and hours of training.
However, it is worth pointing out that our trades are rapidly changing, and these shouldn't be barriers. Our culture is shifting, and the work itself has changed significantly in the trade industry over the past ten years.
There is no doubt that women should pursue skilled trades, but we need to encourage them to do so. More women are breaking into the construction industry now than ever before and the Government of Ontario actively supports this growth.
In Conclusion
If you are considering a career in construction or skilled trades, there are many opportunities for women, including financial incentives. Trades for Tomorrow can help you on your apprenticeship pathway.